mr.steam's courses
Lesson(s): 0 Test: Yes
HSW: Yes SD: No ADA: No
Course No.: MS10-W4, This 1 hour course will cover basic Wellness Design terms and concepts. In this course, we will explore the concept of Wellness and apply Interior Design methodology and address how to apply Biophilia, Living In Place and Feng Shui concepts to create overall Wellness Design and identify when to use them to achieve the most auspicious health and safety benefits of each. Participants will then be able to apply this knowledge in personal projects; both architectural and design oriented.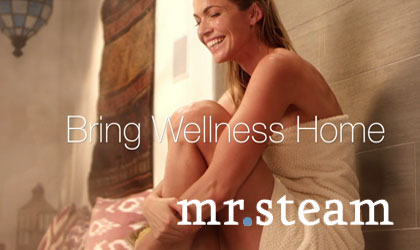 Lesson(s): 0 Test: Yes
HSW: Yes SD: No ADA: No
Course No.: MS10-W3, Provide an overview of how today's showers include Hi-Tech Steam Bathing. The course will teach how steam improves the wellness of life, while providing an understanding of how steam shower systems are properly designed, installed, and how they work.
Lunch & Learn

opportunity